Sell Your Gold Jewelry, Gold Coins, Diamonds and Platinum for Cash
Selling your old unused jewelry is a great way to make extra money. We are a local Main Street, Marlboro, Massachusetts store offering cash for gold, diamonds and precious metals. We buy gold and silver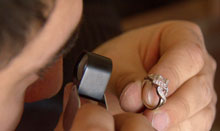 jewelry, scrap gold, gold coins, estate jewelry and dental gold.
The process is easy, come by Arhur & Sons with your items. We will separate each piece my karat weight, weight each group of items and offer you a fair price based on the current market price for gold or other precious metals. It's that simple.
We are Certified Gold Buyers;
You will be dealing with a trustworthy local merchant.
Your items will be accurately weighed in your presence.
No waiting for a check, you will receive cash for your valuables.
No mailing your valuables to unknown people and places.
Come in and see
how Customer Service and Satisfaction are our first priority.